2 tags
Interviewer: One of the criticisms of Breaking Bad that keeps coming up is over the female characters. Skyler White is seen by some as this henpecking woman who stands in the way of all of Walt's fun.
Vince Gilligan: Man, I don't see it that way at all. We've been at events and had all our actors up onstage, and people ask Anna Gunn, "Why is your character such a bitch?" And with the risk of painting with too broad a brush, I think the people who have these issues with the wives being too bitchy on Breaking Bad are misogynists, plain and simple. I like Skyler a little less now that she's succumbed to Walt's machinations, but in the early days she was the voice of morality on the show. She was the one telling him, "You can't cook crystal meth." She's got a tough job being married to this asshole. And this, by the way, is why I should avoid the Internet at all costs. People are griping about Skyler White being too much of a killjoy to her meth-cooking, murdering husband? She's telling him not to be a murderer and a guy who cooks drugs for kids. How could you have a problem with that?
2 tags
1 tag
2 tags
2 tags
2 tags
2 tags
2 tags
"Amy, I've known you since you were pregnant with Lena Dunham."
– Tina Fey, 2013 Screen Actors Guild Awards  (via rufustfirefly)
2 tags
2 tags
3 tags
Box Office Scene
Me: Hello, Ticket Services. Man: [Heavy breathing]. Me: Hello? Man: [Groaning]. Me: Um…hello? Man: The unguarded truth makes all things possible. Me: I'm sorry, we don't sell tickets for that.
3 tags
Tina Fey In Talks For Lead Female Role In THE... →
3 tags
Whitehouse.gov petition to produce legislation for...
perzadook: Click here.  Sign it.  Reblog this.  Tweet.  Facebook.  You know the drill.  
4 tags
"But surely to tell these tales and others like them would be to speed the myth,..."
– Zadie Smith, White Teeth
4 tags
For The Guy On the F Train Who Let His Girlfriend...
It's late on a Friday night and your girlfriend is passed out on your shoulder, the full weight of her skull sliding awkwardly down your arm. Her hair completely covers her face, but I get glimpses of her red lipstick; she's Cousin It, but sexier. Maybe she's had too much to drink, or maybe she's exhausted after a long week of work doing whatever young, attractive people do in the city. You just...
3 tags
"I ached once, hard, like a period typed at the end of a sentence."
– Gillian Flynn, Sharp Objects
4 tags
"I know that I am a pretty biased interpreter of the events that led to my..."
– Karen Russell, Swamplandia!
4 tags
3 tags
Haiku of Laziness
Yoga, 10PM! Interrupted by mom's call. Screw it, just drink wine.
6 tags
5 tags
"It is the immensity, I believe. The hugeness of things below. The darkness of..."
– Neil Gaiman, A Study in Emerald
4 tags
Mouse Funeral
My cat killed a mouse last night. I woke up around 3am to the sound of strange, loud meowing, as if he was saying, "Wake up, lady. I caught this weird thing for you." I stumbled out of my room, half blind without my glasses on, and found him in the middle of the room with what looked like a toy stuffed in his mouth. The mouse let out a pathetic dying squeak as he was dropped to the...
4 tags
3 tags
2 tags
Watch
changinandhow: Party Down reunion on Childrens Hospital
2 tags
3 tags
"Alex closed his eyes and listened: a storefront gate sliding down. A dog barking..."
– Jennifer Egan, A Visit From the Goon Squad
3 tags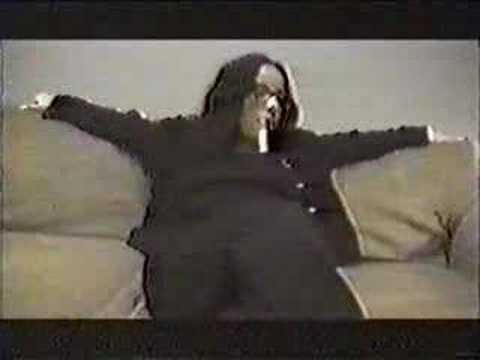 3 tags
Afternoon Creep
Though I work just down the street from Bryant Park, I rarely go there on my lunch break because it means having to walk several extremely crowded blocks in 95 degree weather. On Saturday, however, I decided to take my tortellini outside and I found a nice little spot in the shade. The moment I sat down, I heard: "Excuse me, are you a New Yorker?" Maybe he's asking for...
4 tags
Welcome to New York, Part Two
                      [Photo] I lost my phone last night, and by "lost" I mean it was stolen by some dirtbag in Times Square. I was leaving work after a particularly long shift and put my headphones on, tucking my phone into its usual spot in the front pocket of my bag. I was bopping along, looking forward to getting home, eating a massive amount of food, and watching the new...
3 tags
"He sat down on a grassy bank and looked at the city that surrounded him, and..."
– Neil Gaiman, American Gods
3 tags
My life just got 75% better. At least.
I used some birthday money to purchase an Apple TV, and let me tell you, I love this tiny little box of happiness. I don't own a DVD player, so for the past few months I've either had to watch everything on my computer or search for things to watch in the vast wasteland of summer television. No longer, my friends! Now I can watch Netflix on the big screen and play music at an...
2 tags
3 tags
Things That Keep Me Up at Night
I was in a foul mood last night for no apparent reason. After two generous glasses of red wine, I decided the best thing to do was just sleep it off. I cranked the air conditioner up and cocooned myself in bed around 11pm. I remember tossing and turning all night, and at one point dreaming about being in someone else's house, unable to find my pants. I was digging through piles of clothing,...
#35. LOREN COLEMAN - "A cryptozoology expert."
100interviews: "It has a head like a deer, stands upright like a man and hops like a frog," reads an account of an unknown creature by 1700s explorers. "It sometimes sports two heads –- one on the shoulders, and one on the stomach." Picturing such an animal brings up some pretty weird images. Claims of having seen it were widely ridiculed. That is, until Europeans discovered the kangaroo in...
4 tags
Welcome to New York
[Photo] The night I moved into my new apartment, I had only one suitcase and two books. I had stayed with friends for a week while searching for a place, taking the train from Brooklyn to Queens and back again until I found an apartment that seemed relatively safe and didn't overlook a car wash or a cemetery. My friend Matt gave me a ride over and waited patiently while I struggled to get...
3 tags
My goal last night was to exercise after work. Instead, I ate a pint of ice cream and watched The X-Files.
"Once a little boy sent me a charming card with a little drawing on it. I loved..."
– Maurice Sendak, author of Where the Wild Things Are (via bookstorecouture)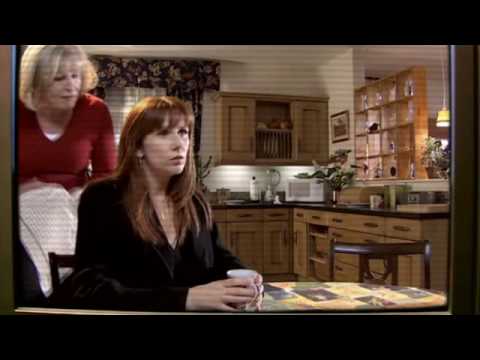 4 tags
Audition
[Photo] Graduation is looming, and it's time to start auditioning for things outside the cozy theater department. She needs headshots for the first time, but has no idea where to get them, and where to get them quickly. She made a last minute decision to move to Boston instead of New York City, and now several major auditions are a week away and she feels panic rising, knowing she's...
3 tags
"Her eyes well up. Quietly, she says, "Thank you." She wipes her..."
– Tom Rachman, The Imperfectionists
Date A Girl Who Reads. →
pickupdreams: An article by Rosemarie Urquico: Date a girl who reads. Date a girl who spends her money on books instead of clothes. She has problems with closet space because she has too many books. Date a girl who has a list of books she wants to read, who has had a library card since she was twelve.